Two people, bound by a powerful curse.
When Sophie Turner finally returns home to the sleepy tourist town of Copper Falls, she imagines the kind of life she'd always dreamed of: calm, quiet, and peaceful. After years of having her steps haunted by a powerful and devious stalker, she is now living on land settled by her ancestors. She can feel the magic in her blood responding, and she feels like she finally has the chance to build a life.
Until he comes along.
All of her dreams of peace and calm come tumbling down the second Calder Turcotte enters Sophie's life. The danger he brings threatens everything she's worked for, everything she's tried to build for herself. He gives Sophie an ultimatum: break the curse her ancestor set on his family, or lose the very land that's allowing her to heal. And as much as she despises him, as much as she fears him, she's equally drawn to his icy gaze, his strength. Helping him is the right thing to do.
She never would have guessed how much she'd end up losing to save him.
Click here to order your copy of Shadow Witch Rising.
---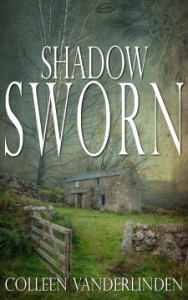 A centuries-old curse. A conniving, obsessed warlock. A darkness that grows with each passing day.
Having succumbed completely to Shadow, Sophie now struggles with both the vile, strange magic flowing through her, as well as the curse her ancestor put on the Turcotte family. In taking the curse, she saved the life of the man she's loved for her entire life.
All she needed was to buy some time.
But the curse is beginning to eat away at Sophie's sanity, and learning to wield Shadow magic in a way that might save both herself and Calder's line from its malevolence is proving nearly impossible. Sophie is in a race against time as well as her own increasing madness to end the curse before it infects Calder's family again.
An old foe awaits his opportunity
Marshall, the warlock who now owns Sophie's soul, haunts the shadows, frustrated by both his own inability to force Sophie completely to his will and the forces that seem to thwart his every attempt to make her do his bidding. His desperation turns to rage, and an entire town will be forced to pay.
Despite her madness, Sophie must learn to wield the magic she never even wanted, or everything and everyone she ever loved will suffer. And the ultimate price she'll pay to save them will be more than she ever could have imagined.